Ryan Hoffmann is an artist currently living and working in Melbourne/Naarm, Australia. After completing an MFA at the national art school of Australia and Glasgow school of art in 2014, Hoffmann has lived and worked in Sydney, Berlin, and Melbourne.

Hoffmann is interested in his relationship with the natural environment, finding inspiration in the things around him – the sky, leaves blowing in the wind, light on the horizon. From this he makes paintings, sculpture and woodwork relating to his experiences of time, space, light, texture, and emotion. This is first recorded as notes, photos and studies which are referenced to make the works. Shaped canvases, forms moulded from paint, reflections, and cast shadows make up a practice that departs from but acknowledges a material tradition.

Time and location-based titles as well as artist books containing notes and images catalogue his works within a larger ongoing series, presenting a system for recording his life and gesture as an artist. This ongoing approach to object making allows a studio exploration of temporality and impermanence.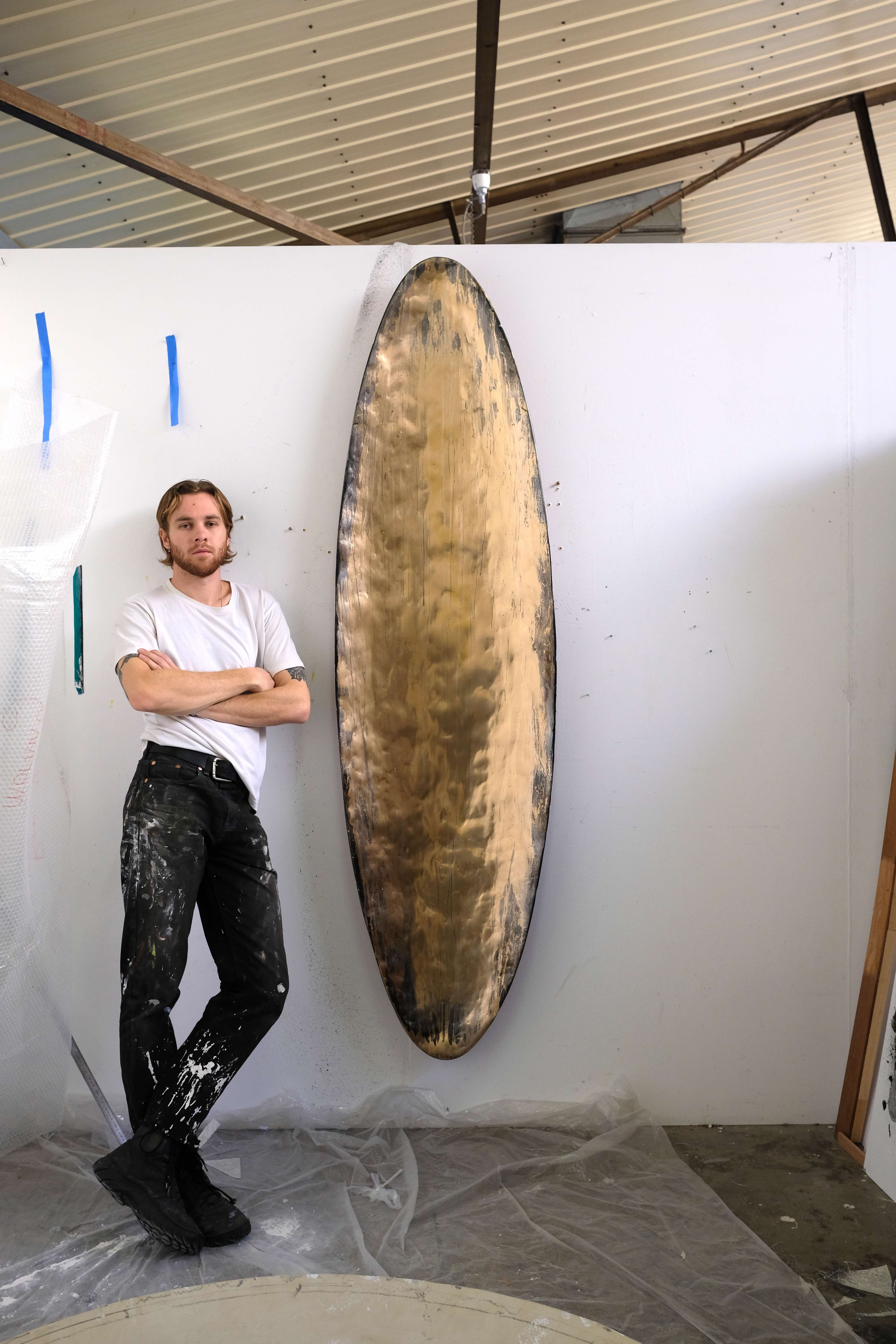 RYAN HOFFMANN STUDIO © 2022 ALLRIGHTS RESERVED